Hi Everyone
I have been so very busy lately getting our new Boudoir created but things are moving in the right directions. Just like anything else, there is always something that you are waiting on before you can move to the next step… in our case it is the carpet and the RAIN… it just won't stop raining it seems. LOL. We are trying to get some painting done on furniture etc but it seems ever day that we have available, Mother Nature does not cooperate.
We have sold one dresser and replaced it with a lovely white piece but I have had second thoughts about the selling the second dresser and have decided to possibly paint it myself… but in what why is the dilemma. Do I paint it solid one colour or two colours or white wash?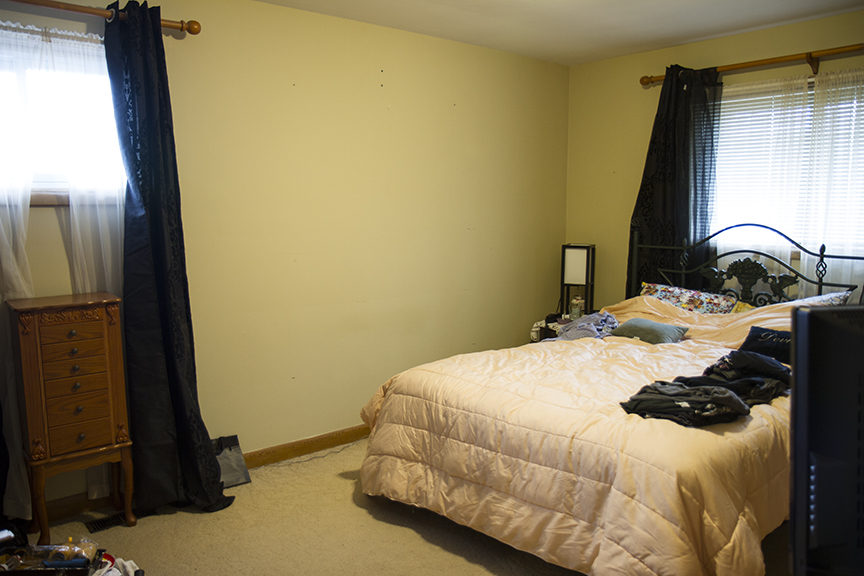 This is the before image… messy and just not a flattering colour on the walls. Oldest carpet of all time… been there since before we bought this beautiful home. When you are a photographer colour on the walls is a huge factor in your images as it reflects onto the skin. This colour is kind of yellowy brown… I am not sure how well you can see that on your monitor but it kind of throws a jaundice look on the model…makes for a lot of editing time in the end. The new soft grey colour is going to be gorgeous for Mum, Dad and Babies alike!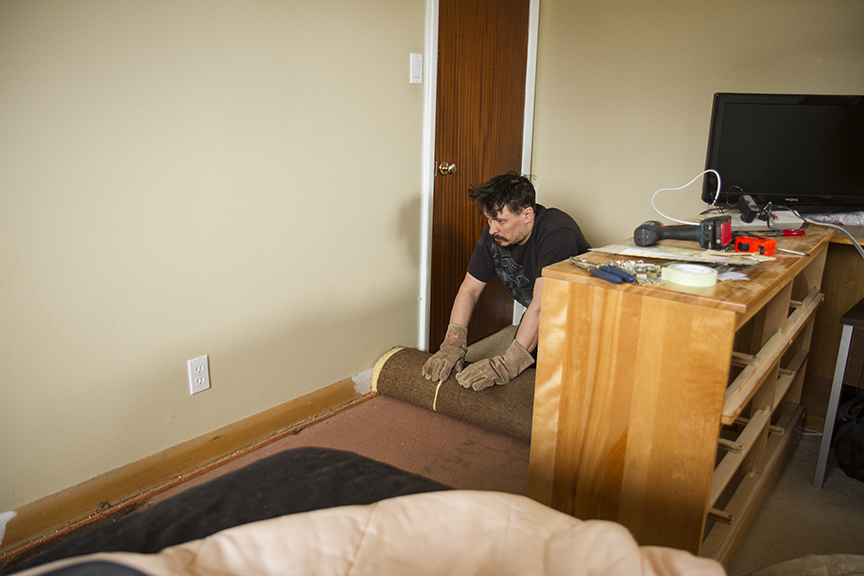 So the carpet was the first to go!
As you can see all the baseboards, trim and doors are all this very old wood… dull and dingy. I sanded, primed and painted all white to brighten everything up! And the walls are a lovely shade of light grey!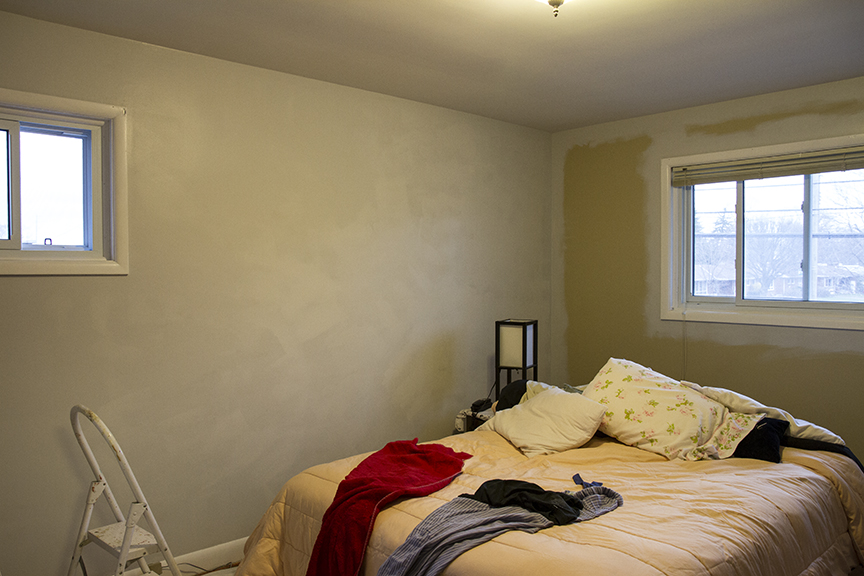 This image only shows the first coat on the wall… it is so very lovely now. This is just a teaser on what is going on here… the carpet will be here next week on Tuesday and I am working on painting the second dresser as we speak. There is so much more but as soon as we are done… I will be sharing the reveal… The carpet colour name is Polar Bear, how appropriate for me huh? LOL. If you don't know why… I am also an award winning teddy bear artist and you can see my work at http://www.micheleseraphim.com
Hang in there… I can't wait to share it with you all. It will be a beautiful room for Maternity and New Born photography and even Boudoir.
Have a great and creative day!